Here's What People Are Saying About Us.
Our clients just love us! Have a look below at what only a few of our happy clients have to say about our team of fantastic expert technicians here at SRB Appliance Repair. Customer service is our number one priority, and these testimonials speak for themselves.
I am shocked!
I am shocked! "Words can't express how happy I am and how much fun I am having now that my oven is working like new! Thank you for making my kitchen fun again! I couldn't be more pleased!"
Small Job, Gigantic Results!
Small Job, Gigantic Results! "Even though this repair was small, it is evident that your techs take serious pride in their work. You all have exceeded all of my expectations. I will call you guys again!"
Excellent Work!
Excellent Work! "Awesome work, amazing cleanup after the job was finished as well. When I called your company for a price estimate on the repair or replacement of my water heater, I was very quickly connected to a knowledgeable individual. They came out to my home quickly and fixed my water heater. Thanks again!"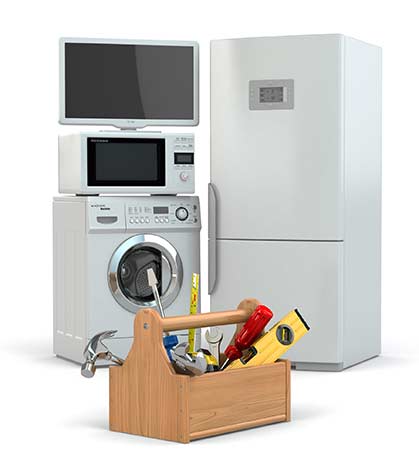 We Have Many Years of Experience ServicingHomes and Businesses in
Phoenix and surrounding cities
The Premier Appliance Repair Service in
Phoenix and surrounding cities
We understand that you and your family have a choice in appliance repair companies. Not all appliance repair companies are alike. Here at SRB Appliance Repair, we provide our customers with reliable, and professional services for all of their home appliance repair needs. We employ a team of trustworthy and very highly skilled appliance repair technicians who are always dedicated to bringing our clients the best-quality repair services available.
If you have any emergency plumbing need, simply call our 24 hour emergency plumbing
QUICK AND RELIABLE REPAIR OF EMERGENCY LEAKS & BURST PIPES
(615) 829-8199